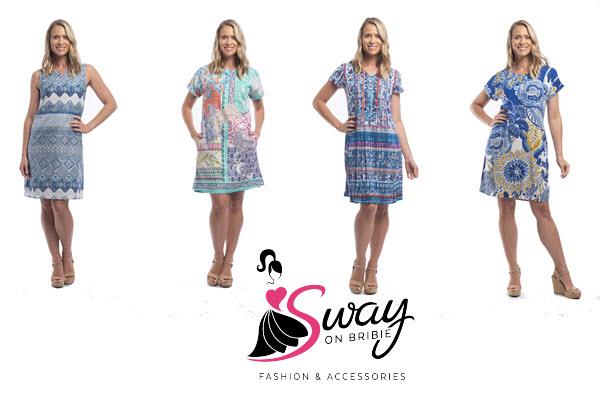 New season fashion drop now in-stock at Sway on Bribie
Wednesday, September 23, 2020
Looking for ideas on what is on-trend for Spring?
Make time to visit Sway on Bribie Island and discover our world of ladies fashion garments including the popular Orientique collections.
This local Australian-designed fashion house is based in Queensland and draws upon their colleagues in London, Milan, Paris & Como for international inspiration & direction.
The Orientique range features stunning artisan prints and colours, perfect for our coastal living. They release 2 much-anticipated fashion drops a year, with fashion shops around Australia clamouring for their stock.
As garments are designed locally, Orientique's clothes are shaped for Australian women, with sizes ranging from 8 to 22. And Orientique's Summer collection feature cotton/viscose wovens that breathe healthily in our sub-tropical Queensland climate. Orientique employ their "plant to garment" philosophy whereby they select only the best manufacturers of their premium natural fibres and require them woven to their strict specifications.
Not sure what colours and styles suit your body? Lisa and her team will guide you on how to understand the art of looking good. Our professional advice learned from many years in the industry will help you look your best.
Visit our Bongaree Village clothing outlet today and rediscover the excitement of new season fashion. Our prices are very competitive so save more when you shop locally on Bribie Island.