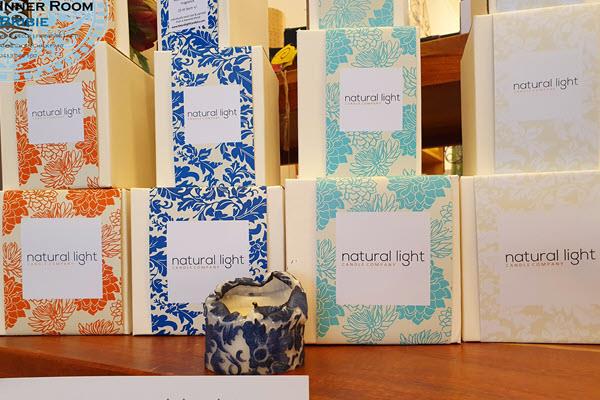 Environmentally responsible shopping options on Bribie.
Tuesday, August 24, 2021
Choose Bribie Island stores that support ethical trade.
Inner Room Bribie Island home decor store stocks a healthy range of decorative candles perfect for those special events at home. Fill your home with wonderful fragrances from our scented candles & create the perfect mood lighting for those romantic nights staying in. The latest addition to our home improvement store is the illuminating offering from the Natural Light Candle Company, a Bali-based small business specialising in handcrafted designer candles made from beeswax, cotton wicking & the best fragrance oils. Their environmentally responsible operation that embraces fair trade practices contributes a percentage of their income to helping clean up Bali's ocean plastic rubbish.
For more than 5000 years candles have been used by mankind to provide a convenient source of light instead of fires. The first crude version of candle was thought to be the burning torches created by the Egyptians.
There is evidence in early civilisations that early Chinese forms of wicked candles were constructed from rolled up paper tubes with rice paper being used for the wicks. Japanese candles from yesteryear used the waxy substance extracted from the nuts of trees. Wicked candles are commonly attributed to the Romans style of immersing rolled up papyrus rolls in beeswax or liquid tallow multiple times to create a voluminous candle.
As time progressed, western civilisations substituted the candle fuel for tallow, a form of rendered animal fat. The advance to beeswax candles was a welcome change from the unpleasant smell of tallow candles burning.
The 19th century heralded the discovery of stearin wax which provided a clean burn and more hardy candles that retained their shape during warm days. And the production of candles became mechanised enabling mass quantities to be produced at a cheaper price. A new form of wax called paraffin was developed and after initial problems with the candles not maintaining their rigidity, stearic acid was combined with it, resulting in a cheap candle that burned cleanly & relatively odourlessly.
The candles boom was soon to be over due to the discovery of electricity in the late 1800's. The candles developed into a decorative item, primarily for celebrating events. But in the mid-20th century candles grew into a staple home decor favourite & all shapes & sizes appeared in the market. New candle waxes were developed including the eco-friendly soybean version.
Shop at Inner Room Bribie's west coast store on Bribie Island in the Bongaree Village shopping precinct & view their range of decorative candles including the beautiful hand-painted ones from Natural Light Candle Company. Buy your favourite as a gift to yourself & be happy in the knowledge that your purchase is helping care better for our precious environment. Shopping locally & ethically on Bribie Island is easy when you choose our shopping centre in the heart of Bribie Island's Bongaree's small business precinct.