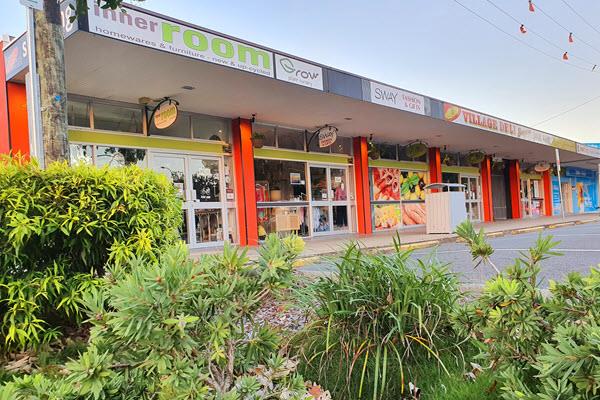 End of school year shopping ideas for Bribie Islanders
Monday, October 25, 2021
2021's been a tough year so let's celebrate the new one
It's been a year of ups & downs on the world stage and Moreton Bay region is no different. Plenty of challenges have come our way but in true Aussie style we stare them down, push through the fears and make a positive difference in our patch of Queensland's paradise.
Holidaying local has become the norm due to both closed state & international borders but's that's about to change. We're getting on top of the negative side of the pandemic and our resilient attitude is showing through as we prepare to welcome the world back to our shores.
Small business operators are the lifeblood of our economy, providing the vast amount of employment, and likewise income for the 3 tiers of government.
Shopping on Bribie Island has been maturing during this time and there are plenty of retail options to help you tick off most of your shopping list needs.
Bongaree Village shopping precinct, on the west coast of Bribie Island, overlooks the magnificent Pumicestone Channel, passage to Moreton Bay & surrounds. Here you'll find a plethora of family owned operators bringing you the best of island style & value.
Eco Village Hair are your environmentally friendly Bribie hairdressers, brimming with passion & creativity in their team of professional hairdressers & barbers. Book in today & experience healthier hair cuts & styles.
Village Deli Bongaree serves you delicious gourmet treats and healthy honest food meals, plus award-winning coffees from Brisbane-based roaster Abrisca.
Sway on Bribie stocks the latest women's clothing fashion for ladies & stylish accessories including Louenhide handbags, Boody bamboo underwear, footwear, jewellery, and more.
Inner Room Bribie is your home decor & gift shop with a coastal difference. Find plenty of fresh beach-inspired items for your island home. And check out their ranges of natural fibre clothing from Surya, Tani, Wyse & Purolino – perfect for staying cool in our humid coastal summers.
Grow Plant Nursery is your go to place for healthy plants, made hardier using the certified organic liquid fertiliser Grow Organically BOSS solution. And choose from a large range of outdoor ornaments, pots & garden art features ideal for adding extra colour to your home & outdoor spaces.
Our island off the east coast of Queensland is perfect for both day trippers & overnight holiday makers so make tracks to our little Moreton Bay island & discover better shopping on Bribie Island's west coast.