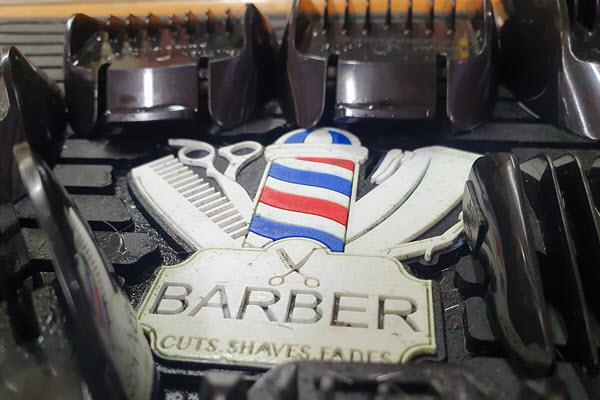 Moustache on men – what is today's modern man trend?
Tuesday, November 16, 2021
Throughout history facial hair has signalled maturity.
A barber shop on every street corner seemed the norm last century before the trend of hair salons took hold & provided hair care services to all ages & sexes.
We were encouraged to start manscaping our hair & trying new styles rather than the traditional short back & sides that we had grown up with.
When we travel back through the centuries we see that the popularity of the humble "mo" ebbed & flowed, depending on what the society etiquette police decreed was desirable.
During England's Elizabethan era, royalty led the way by styling their moustaches to suit their personal style. From full bodies mo's to handlebar efforts, facial hair became part of the haute culture that the menfolk aspired to achieve.
Take a look around you the next time you walk down the street. Perhaps you'll see the more common chevron or walrus moustaches on most faces, simply because it's the easiest pattern of hair grow above the upper lip. Those more adventurous amongst us might up-style to a Pirot or Handlebar moustache to stand out from the crowd. And then there's the more substantial mutton chops for those blessed with an abundance of facial hair.
At Eco Village Hair salon on Bribie Island's west coast, we welcome all hair types & styles, including those who prefer the traditional type barber shop services. Our team of professional hairdressers are fully trained in ladies, men's & children hair cuts & styles, and take part on regular upskilling training in-store to ensure that we continue to offer you the best hair care on Bribie Island.
Does your man need a personalised gift for their present this Christmas? Perhaps a gift voucher for expert hair services & high-quality hair products. We proudly stock eco-friendly hair care products including the brilliant Abba, organic Everescents & low-impact CleverCurl ranges, with refill stations also available in-store to help reuse your plastic product containers & reduce our waste impact on our coastal environment.
So what are you waiting for? Call Sharon & her team at Eco Village Hair salon in Bongaree Village shopping precinct on Bribie Island's west coast & book in now to experience their professional barber shop services.