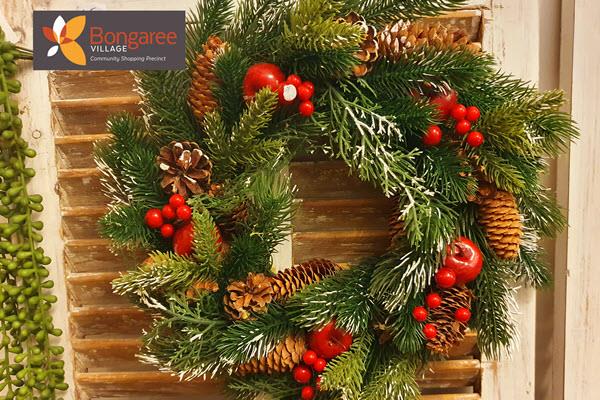 Looking for festive season shopping on Bribie Island?
Friday, December 17, 2021
School's out for summer & the new year's almost here!
Trim the Christmas tree, buy the speciality food, hang up the mistletoe, and make room for the family to visit. Christmas is a time of celebrating, eating, giving & relaxing at the year's end.
But did you realise that this Christian holiday tradition has its origins in secular events?
Christmas elves have their origins in British, German & Scandinavian stories. These magical creatures were thought to protect homes from evil, trick people who were naughty, and reward those who were good.
Lights for Christmas trees were an invention of Edward Johnson who worked with Thomas Edison. Candles were originally used but were dangerous due to the risk of setting the tree alight. Johnson created the strings of lights for trees & this has grown in popularity ever since.
Gift giving started with the Romans during their festival of Saturnalia which involved all things merry, practical presents of candles, pottery & food were exchanged. This evolved into the story of the three wise men bringing gifts to Mary and so the tradition of giving continues.
And Santa Claus is a merging of many countries influences, primarily starting with a monk called Nicholas helping the poor & sick around him. Saint Nicholas was known as Sinter Klaas with gradually morphed into Santa Claus.
At Bongaree Village shopping precinct we have a big range of ideas and gifts ready to place under the Christmas tree this holiday season. Inner Room Bribie's home interior outlet store offers coastal inspired home decor items & artist supplies for the budding artist & furniture painter. Our Bribie Island shopping centre on the sand island's west coast is home to Sway on Bribie's store offering women's clothing for all in their funky Hampton's-inspired fashion boutique.
Village Deli Bongaree stocks a healthy range of Christmas gourmet foods for the table & can help you cater for your family gathering with their tasty food platters.
Visit Eco Village Hair for the best hairstyles and hair cuts on Bribie Island's west coast. They proudly use enviro-friendly hair care products & offer refill stations to help you save money & our coastal waterways.
And for the outdoor lover Grow Plant Nursery stock a healthy range of garden plants, outdoor art & decor items perfect for nature lover gifts.
All our small business retailers offer gift vouchers to make it easier for you to choose the best for your loved ones.
Save time, money & your sanity this Christmas season by shopping locally at Bongaree Village, the west coast shopping destination on Bribie Island.