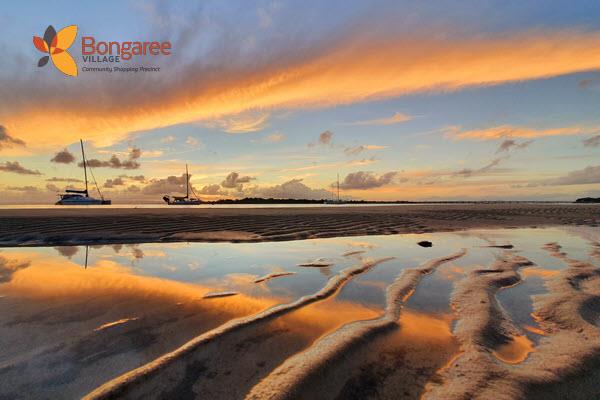 Discover nature on Bribie Island these school holidays.
Friday, December 17, 2021
Day tripping to our island in Moreton Bay is a must do.
What to do these school holidays?
This year, shop at Bribie Island's many speciality stores serving the west coast of Queensland's third largest sand island. And once your shopping is complete, unwind with a quick visit to one of our natural attractions.
Bribie is a National Park & recreation area, full of camping options for all level of enthusiasts. Reserve your beach pass on the Queensland governments website & enjoy the natural delights of the northeast coast, accessible though the sleepy township of Woorim.
Like your nature experiences to be a bit more comfortable? Each Wednesday & Sunday the Bribie Island butterfly house in Bongaree is open to visitors to explore their walk-though, repurposed tunnel house. Sure to bring you happiness too, as butterflies & dragonflies are believed to be symbols of transformation & hope.
But you need to finish your Christmas shopping first, you say? Here's out tip.
The pick of the shopping centres is Bongaree Village shopping precinct on the southern end of Bribie's west coast. Here you'll find plenty of well-established small business operators bringing you excellent value ideas, tips and presents. And for those who aren't quite sure what to buy you'll find most retailers offer gift vouchers for your peace of mind.
The holiday season means it's time for a fresh summer hair style. Book into Eco Village Hair now & let Sharon & her team of expert hairdressers create the perfect holiday style for you in their modern Bribie Island hair salon.
And to compliment your new hair style, Sway on Bribie has a huge range of women's clothing perfect for the coastal holiday. Lisa & her team are ready to switch up your look & get the heads turning your way.
Refresh the home interior with a visit to Inner Room Bribie for coastal inspired decor. Paula & her team will help you transform your beach shack into a seaside beach house.
Pick up the essential Christmas treats from local Bribie Island gourmet food store Village Deli Bongaree. Britta loves European foods & will help you add the best of both worlds to your festive family dinner.
Inspired by your trip to the Butterfly House? Then Grow Plant Nursery is your next stop to buy pollenating plants for your home garden. Their Bongaree garden centre on Bribie Island also has a range for colourful wall art including stunning dragonfly & butterfly ornaments to complete your memorable experiences.
Complete your visit at Bongaree Village at the Jetty overlooking Bribie's best beach, a perfect vantage point for viewing sunsets across the Pumicestone Channel, passage to Moreton Bay.
Shop – Explore – Relax. Bribie Island is the place to hang out these holidays.