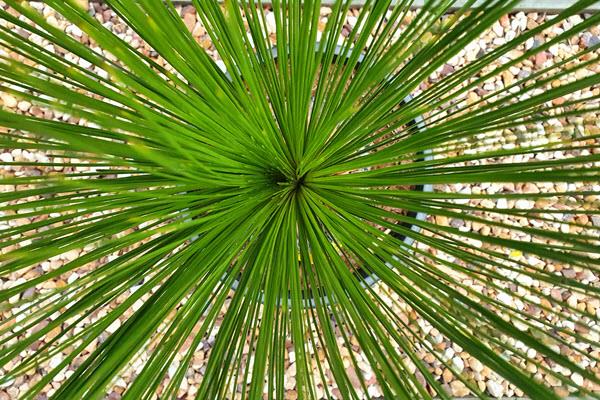 Designing a modern garden for your new Bribie home.
Wednesday, March 23, 2022
Planning a garden from scratch is easy using our tips.
Planning to start a new garden at your Bribie Island property but not sure how to start? Here's a few tips & ideas for the green thumb coastal gardener.
Bribie is basically a sand island that has slowly built up on a base of coffee rock over many thousands of years. It's primarily flat and that makes it easy to plan out your garden beds as there will be little need for stepped gardens & retaining walls. Pavers are on-trend as are stepping stones & varying types of gravel. Depending on your house colours you may want to keep it simple with black, white and grey pebbles but if you are seeking a more natural feel then try rough sandstone pebbles for a warm earthy look.
Another garden design style is to lay down big chunky concrete slabs with space in between them to grow grass to soften their starkness.
Including height in your garden designing is important so instead of just installing standard garden beds consider purchasing vertical garden infrastructure to create visually stunning wall gardens & accent your ground plantings.
Somewhere to sit in your garden and survey all your good work is just as important so factor in garden furniture in key locations from the get-go.
Pergolas were once the favourite centre piece of grandma's home, but they have made a comeback, albeit more sleek & minimalist in their styling. They help create rooms within your overall space & draw the eye to different parts of your horticultural efforts.
Add discrete LED lighting into your design mix as gardens should be enjoyed just as much at night as during the daytime. Highlight feature plants to give your garden that extra sparkle.
Use raised planters & pots to add pops of colour & plant them with plants of distinction that transport your garden from being just another patch of underutilised space to being the envy of the neighbourhood.
At Grow Plant Nursery on Bribie Island's west coast overlooking the Pumicestone Passage, we stock a range of healthy feature plants perfect for your coastal home in the Moreton Bay region. We're open 7 days (except selected Public Holidays) in Bongaree Village shopping precinct, ready to inspire the novice gardener with ideas & plants for sale.
Find us at the rear of Inner Room Bribie & Village Deli Bongaree today.