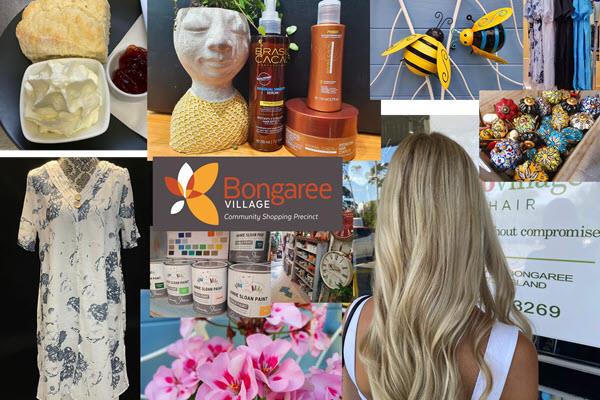 Popular Mother's Day gift ideas in Moreton Bay
Tuesday, April 19, 2022
Last minute gift shopping locations on Bribie Island
It's the time of year in Australia where we come together to celebrate the importance of family & nurturing of motherhood.
In today's modern family the role of mother has matured from the traditional family stereotype. The role of primary emotional carer is now shared amongst all guardians of children, and not just viewed as a female responsibility. Hence Mother's Day 2022 is a celebration of those who mother our children through their formative years, regardless of historical role types.
In the Moreton Bay region, there are plenty of opportunities to celebrate our mothers throughout the year. But on Mother's Day, Sunday the 9th of May 2022, make plans to give your mum a special thank you from one of the many speciality stores serving northern Brisbane.
Shopping on southern Bribie Island's west coast is both fun & convenient. Dotted along the beachfront parklands & adjacent streets from Banksia Beach, Bellara, & Bongaree are a multitude of boutique retailers offering an exciting range of Top 10 Mother's Day gifts including floral bouquets, soaps, chocolates & glittering jewellery.
And central to this idyllic shopping destination is Bongaree Village, home to select mum & dad small businesses serving up memorable & sustainable gifts for you.
Sway on Bribie is the local's popular "go to" place for all things in women's fashion, with owner Lisa having served the local community's women's clothing needs for over a decade. The only problem you'll have is trying to choose which outfit to buy.
And next door, Inner Room Bribie also offers a select range of women's fashion, designed to brighten up the coastal ladies style with great value garments sourced personally by on-island fashionista Paula. In here you'll also find a refreshing range of on-trend home decor products to brighten up your interior spaces. Want to jazz up that old furniture? Book into one of their Annie Sloan Chalk Paint workshops, held monthly on-site. Learn how to apply this easy-to-use paint & buy all your painting supplies on-site from their extensive range of colours, waxes & lacquers.
Village Deli Bongaree is ready to pamper your mum with a tasty gourmet hamper full of delicious goodies & perhaps a chocolate or two. Or perhaps you'd prefer to take mum out for a coffee & cake, and create fond memories of the day?
Sharon & her team of professional hairdressers at Eco Village Hair will craft the perfect hair car experience for your mum. Specialising in hair products & techniques that are gently to both you & our environment, they will pamper your mum & having her looking the best for her special day out.
Grow Plant Nursery garden centre, located at the rear of Inner Room Bribie & Village Deli Bongaree, showcase an amazing range of gifts & little treasures perfect for inspiring green thumb mothers on Bribie Island. Meander around their relaxing garden shop & find sustainable plant gifts and iconic garden art products dressing up the home garden & outdoor spaces.
Shopping for Mother's Day 2022 gifts on Bribie Island's west coast is all wrapped up when you treat yourself to the retail delights at Bongaree Village shopping precinct.