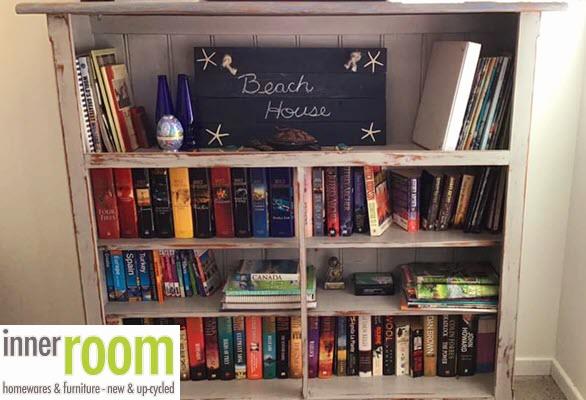 Bribie Island magic trick
Friday, August 16, 2019
How do you make 1 piece of furniture into 2?
With some creative thinking, a bit of elbow grease, and the magic of Annie Sloan Chalk Paint.
Glenda was so inspired by the possibilities of Annie Sloan Chalk Paint that she divided her old kitchen hutch in half and ended up with a bookshelf and a cupboard – pure magic!
A coat of the Paris Grey chalk paint and the illusion was complete.
Buy your chalk paint and accessories at our Bribie Island shop – 17 First Avenue Bongaree 4507
Like us on Facebook – Inner Room Bribie – to keep across more chalk paint ideas.
Messenger us your enquiries or phone 0413 069 160
OPEN 7 days a week