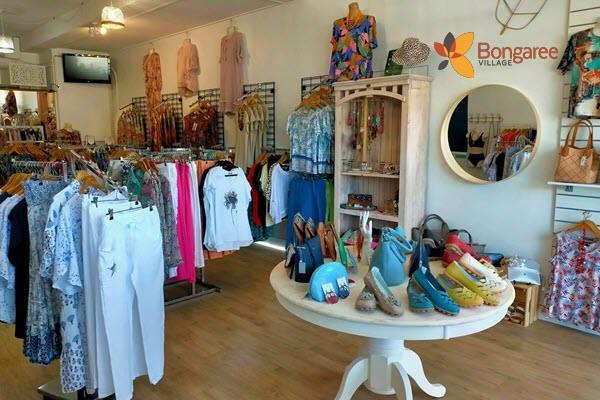 Clothing for the racecourse annual lawn field event.
Friday, October 08, 2021
Shop now for stylish women's clothing on Bribie Island.
Break out the special event dress, hat & fascinator. It's time to wear your finest and celebrate Australia's international horse racing carnival.
Need a new frock for fashions on the front lawn field day? Look no further than your Bribie Island fashion outlet precinct in Bongaree Village. Here you'll find a big range of clothing designed to suit every women's desire.
Dress'd Boutique in Kangaroo Avenue Bongaree is the BoHo lover's paradise. Andrea & her team love their free-flowing ladies garments packed to the rafters in their Bribie Island Square retail store.
Island Designs, located in the popular Bribie Jetty waterfront precinct in Bongaree offers ladieswear & accessories for the coastal woman.
Pier Lifestyle Bribie, also co-located in the same centre as Island Designs, offers high end garments off the rack in their water views shop, full of eclectic home offerings.
Mayyada Bazaar, part of the long-established street-side shopping precinct of Bongaree Village in First Ave Bongaree, offer their ethical trade Nepalese sourced clothing for all ages & sexes.
Ang & M Shop, brand new to the Bribie Island fashion scene, have just established their store at 26 First Ave Bongaree. Light & softly colourful is their style, designed to complement the existing fashion boutiques in the seaside village.
Inner Room Bribie, also part of the Bongaree Village shopping precinct, is a home decor store that stocks a range of high-end ladies' natural fibre fashion clothing from Tani, Wyse & Purolino. Ask Paula & her Inner Room team for great advice on how to dress up for the big event. Here you'll also find a great range of unisex natural fibre clothing from Nepal. Surya are recognised for their ethical practices in the clothing industry, ensuring the grower & clothing manufacturer are paid fairly & the production process has minimal impact on our fragile environment.
Sway on Bribie, the longest established fashion boutique on Bribie Island, has recently gone though a refresh of their store interior to better present their huge range of ladies' fashion outfits, shoes, jewellery, handbags, purses & more. Lisa & her team of fashionistas love their craft & delight in helping the island women dress their best. Whether you're looking for subtle, pastel colours or colourful prints & patterns, Sway on Bribie is your one stop fashion store in Moreton Bay.
So whether your looking for a beach clothing store for casual wear or a classy women's clothing store for your special event, Bongaree Village shopping precinct & surrounding areas of Bongaree suburb are the perfect clothing fit for you. Find all these wonderful small business fashion boutiques on Bribie Island's west coast overlooking the Pumicestone Channel, passage to Moreton Bay & islands.