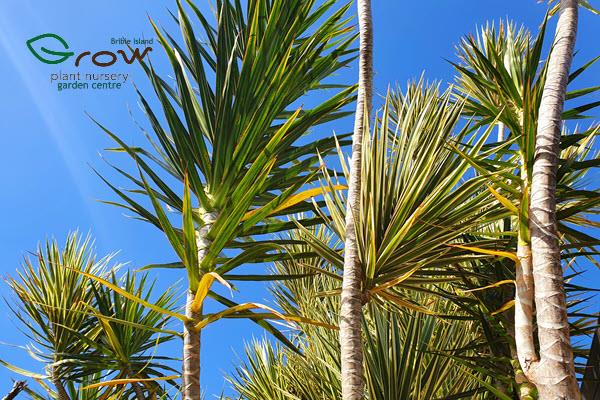 Dracaena Deremensis & Marginata Tricolour for coastal gardens
Thursday, October 01, 2020
Designing a Mediterranean theme at Bribie Island's Grow Plant Nursery
When drawing up your list of must-have plants in the yard, consider plants of different heights to create layers within your overall outdoor space.
Ideal plants for increasing height in limited spaces and providing all year round colour with impressive leaves are Dracaena Deremensis & Dracaena Marginata Tricolour. These plants grow up to 6 metres high and 2 meters wide so allow ample space in your garden design.
These plants have long, linear foliage clumped around the upper ends of upright branches and soar skywards in their search for light. The variegated foliage is eye-catching, with either the Deremensis green & cream coloured leaves or the pink, green & cream foliage in the Marginata Tricolour version.
Daceaena's are part of the historical dragon tree family and are slow growers initially but worth the wait. Plant them solo in garden beds as an accent plant or use multiple plants to create stylish formal gardens. If you want a Mediterranean atmosphere, pot up some of these in containers and located them on the verandah or patio, or even inside for better seaside character.
The plants will cope with low light locations but excel best in sunny to part sun areas. The soil needs to be well-draining so if you have potted them up, allow the water to drain away fully and not sit in the saucer.
If you have time on your side you can also strike more plants from cutting of the branches. Make sure they are at least 10 cm long and free of leaves at one end. Plant in a good potting mix and keep moist. After a few weeks you'll have a new Daceaena ready for the yard.
If you are a cat lover, best avoid these plants tough as they are poisonous to them.
Dracaena Deremensis & Dracaena Marginata Tricolour at our local Bribie Island garden centre Grow Plant Nursery in Bongaree Village shopping precinct. Call Darren on 0480 160 689 for Bribie Island gardening tips and local delivery enquiries.