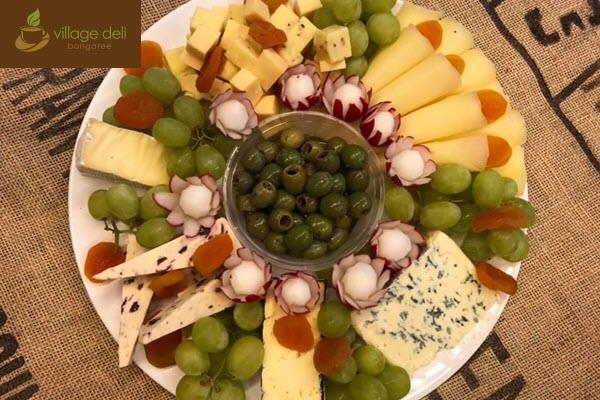 Favourite places to eat on Bribie Island? Village Deli Bongaree
Wednesday, October 07, 2020
Dine in and takeaway gourmet food for your party, catered by the deli.
– Inviting friends around to your home for lite nibbles & drinks but not sure what food to serve them? An antipasto platter is the perfect appetizer to whet the appetite of your guests. Sometimes diners call this meal starter hors d'oeuvre but this is not totally correct as Italians serve Antipasto at the dining table.
The Antipasto entre origin is from medieval Europe, in particular Italy, and is often incorrectly called Antipasta, which doesn't actually mean anything. If you're having multiple serves the correct term to use is Antipasti.
Traditionally, these starters would include fresh garden produce like artichokes, mushrooms and pickled vegetables marinated in either vinegar or olive oil. In northern Italy freshwater fish would be included & also anchovies. In the southern region, cured meat like Parma ham, Prosciutto, Salami & Pancetta would be added to the board.
Soft & hard cheeses from the local area would make their way to the table including mozzarella & provolone.
And the traditional Italian olives lovingly grown on the rocky hillsides, picked and then marinated in olive oil would be an essential pick.
Later in the 1980's, Charcuterie became a popular name for a meat & cheese platter and they including more gourmet foods like pesto, chutney, spreads and even fresh fruits.
Have we got your taste buds tingling and wanting to experience European culinary offerings. Call Village Deli Bongaree in Bongaree Village Shopping Precinct now on 07 3408 4188 and let Peter & Britta create you a flavour-filled Antipasto platter using their decades of food experience gained from their upbringing in Denmark & surrounding countries.