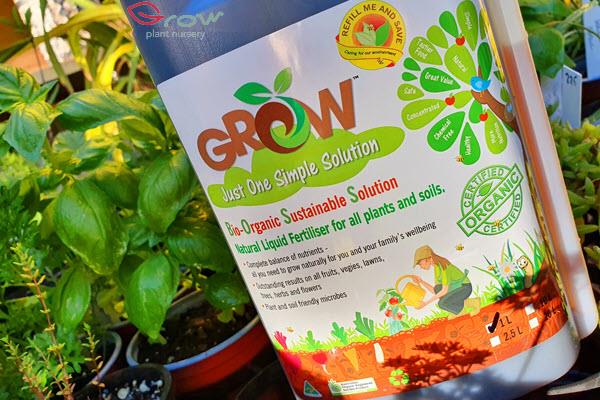 Grow healthier plants in the Moreton Bay region today
Thursday, April 22, 2021
Back to basics by embracing organic gardening principles
Confused over how many fertilisers you have in your garden shed? Maybe it's time to look at the root cause of the problem instead of using the short-term fix of adding fertiliser from your local plant nursery on Bribie Island.
Our gardens need 3 primary components for healthy growing – sunlight, water and soil. The first two are fairly simple to address. Position your plants in beds that have the right amount of sunlight falling on them during the day. For watering, we can easily augment nature's rainfall with spot hosing or by installing a watering system.
That leaves us with the soil. There are many & various types of garden soils available in our yards and they suit certain species of plants better than others. When designing your outdoor spaces take care to choose those which suit your local climate.
We have been traditionally taught to add fertilisers to the soil to enhance the health of our plants. But these products only provide a band aid over the problem, that is, the soil not containing the correct nutrients to support sustainable vegetation growth.
Your soil has its own microbiome, a symbiotic collection of microbes working to metabolise nutrients already present in the soil, which then makes them available to your plantings. The principle is similar to our own gut microbiome which needs to be in balance for effective digestion. If we have an imbalance, we ingest select probiotic strains to restore our gut health. Now you can give your own soil a similar treatment.
Grow Plant Nursery is your local stockist & refill station for Grow Organically bio-organic sustainable solution, a liquid fertiliser that corrects your soil's microbiome imbalance. This concentrate is added to your watering can or pressure water spray pack to deliver a healthy dose of microbial inputs & restore your soli health. After only a month of twice-weekly applications your gardens will have improved soil microbial populations, your plants will be lusher, flower more & for longer periods, and produce better quantity & quality fruit & vegetables.
Grow Nursery is the only Bribie garden centre stockist for this eco-friendly product. Visit our shop on Bribie Island today and buy your refillable bottle & reduce excess nutrient runoff into our local waterways. Better still, refill your Grow Organically bottles for under ½ the original price of your bottle's purchase price.
Our garden nursery is open 7 days behind Inner Room Bribie home decor store & Village Deli Bongaree Bribie Island food shop, in Bongaree Village retail precinct, a Bribie Island shopping centre in Bongaree near the library. Find us in the street-side shops adjoining the intersection of Queen Street & 17 First Avenue Bongaree 4507.