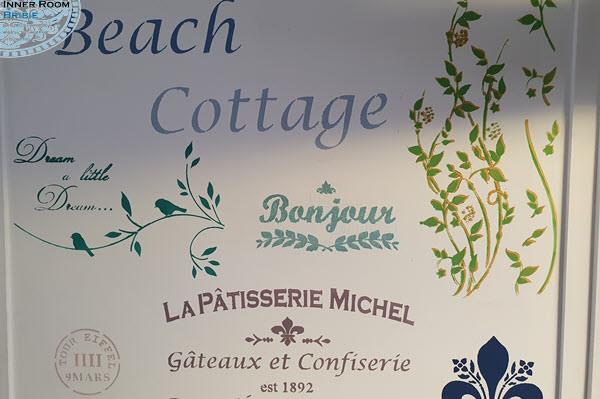 Local Bribie Island homemaker store for Moreton Bay
Monday, October 12, 2020
Searching for crafty ideas to bring your old furniture back to life in our coastal environment?
In recent years there has been a greater focus on the need to recue our impact on our planet and help reduce green house gases from damaging our atmosphere. The need to find new ways of reusing & repurposing perfectly good items about the house is a great start.
Are you an arty person or more practical in your home renovating efforts. With Annie Sloan Chalk Paint, you don't need to be a professional painter to create beautiful works of art around your home. Annie has made life very easy with her world-wide phenomenon of Chalk Paint, created during her time as an artist working on commissions for income in earlier years.
This user-friendly paint that is perfect for amateurs' and professionals alike. There is no need for preparation of the surface – just wipe over with a clean cloth to remove any loose paint & dirt, and then start painting.
Annie recommends using animal bristle brushes as they take up the paint easily and then distribute it better during each brush stroke, leaving you with a beautiful textured finish. And everything washes up in water. No more smelly turpentine fluid to get over everything and then contaminate the environment when it goes to landfill.
Once you have completed your furniture painting, it's time to consider highlights and one of the favourite methods is the use of stencils. There are a huge range of stencils that Annie Sloan stores & other art & craft shops sell so let your imagination run wild with fun ideas and themes.
The first tip for using your stencil is to use a pencil to lightly mark out on your surface where you need to place your template. You've seen the life drawing classes where they create a basic drawing of what they want to portray, and this is no different. Consider the composition of your furniture "canvas", the proportions of the figure to be added, and the position. There is no right or wrong – use your own taste to create a personalised work of home art.
Next tip – buy a small foam paint roller for applying the paint. Avoid paint brushes as they will push under the edges of the stencil and blur the crisp edges of the outline. Use chalk paint sparingly on your roller and roll multiple times with light pressure to completely cover the wanted pattern.
And the final step is to gently remove the stencil from the painted surface by keeping one edge firmly held down & then peeling upwards and across to the held down-side. This will stop your stencil sliding during the removal process & leaving smudged edges.
Immediately wash your stencils in water and use gently hand rubbing to help remove the paint.
And there you have it – perfectly applied stencils on your home furniture & walls to create unique home decor designs that no one else will have.
Learn more about the exciting possibilities of Annie Sloan Chalk Paint at your local Bribie Island stockist Inner Room Bribie, open 7 days a week in Bongaree Village Shopping Precinct with Grow Plant Nursery. Paula runs monthly workshops where you learn all about this popular home renovating product. Book in now by calling 0413 069 160. Discover your inner artist on Bribie Island today.