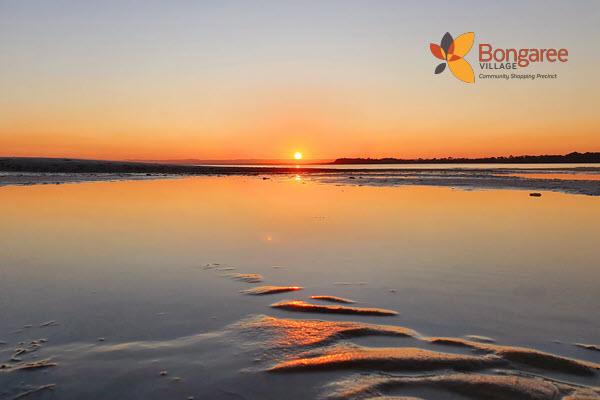 Long weekend day trip ideas
Saturday, October 03, 2020
Make the most of this Queens Birthday public holiday weekend in 2020 on Bribie Island
Enjoy having a short break from work but don't have enough time to plan a holiday? Come enjoy the beauty of Bribie Island and make the most of your break.
Nestled in the Pumicestone Channel (Passage) just off the east coast at Sandstone (formerly Toorbul) Point, Bribie is connected to the mainland by a 832 metres long bridge, opened in 1963. Find out more about this amazing construction at this article produced by popular local print newspaper The Bribie Islander https://thebribieislander.com.au/history-war-bribie-island/our-history/history-the-story-of-our-bridge/
The east coast of Bribie Island faces the Coral Sea and it's here you'll find the small township of Woorim. If you are looking for small waves for the kids to surf, this is a great choice. There are plenty of accommodation & dining options too. If you want to bring your own food there are also free barbeques in the local parks.
On the west coast of Bribie Island north of the bridge landing point you'll find Bellara, Sylvan Beach, White Patch, and also Banksia Beach which houses the eco-friendly canal development of Pacific Harbour. There are plenty of overnight & weekly accommodation options for you to select from, and lots of dine-in & takeaway shops scattered through the area. Similar to Woorim, there are council-maintained free barbeques in the foreshore parklands for BYO cooking on a budget.
South of the bridge landing point on the west coast of Bribie Island is the main suburb or Bongaree, named after the aboriginal guide who assisted Captain Matthew Flinders exploring the region. You'll find plenty of overnight, weekly & long-term accommodation provider to choose from and wide expanses of sandy beaches & calm water for the kids to swim in while their parents relax in the tree-shaded parks. Lots of shopping experiences are located in this area too and the relaxed beachside locations make it a breeze to fill in the day. When you're hungry you can satisfy your appetite at the many styles of food outlets, from dress-up dining options ideal for weddings & special events and birthdays, to casual beachside takeaway shops serving a great variety of dietary options.
One of Bribie Island's popular shopping centres is Bongaree Village shopping precinct, in the middle of the Bribie Jetty strip shopping area at 17 First Avenue Bongaree 4507. Enjoy all the essential services in a convenient & relaxed environment where you stroll from one retail outlet to the next, enjoying the beautiful sunshine and cooling bay breezes. And when the day is done, take a picnic blanket to the foreshore and be amazed by our stunning sunsets that glimmer across the clear blue waters of Moreton Bay.
Selected shops are open 7 days a week so be sure to drop in and enjoy our naturally-inspired Bribie Island lifestyle.