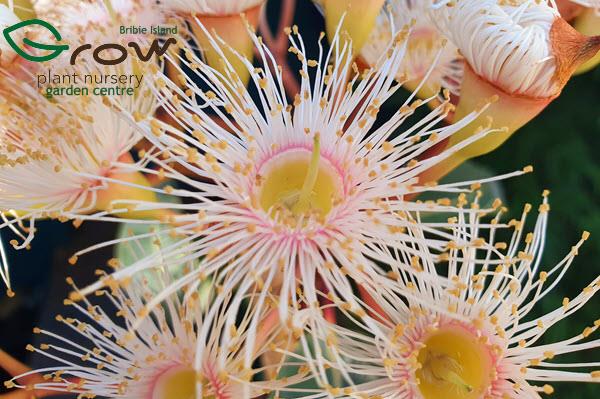 Not all hybrids are cars
Thursday, February 06, 2020
Want the best of both worlds?
Eucalyptus "Summer Beauty" is a hybrid of Eucalyptus Ficifolia & E Ptychocarpa. Ideal for full sun positions, it prefers well-draining soil and mulch around its root zone to hold in the moisture during summer. Prune after flowering to encourage more dense growth. Water for the first year and then only during long hot periods.
Find an inspiring range of visually stunning small trees behind Inner Room Bribie's home decor shop & Village Deli Bongaree in Bongaree Village Shopping Precinct centre
Like us on Facebook – Grow Plant Nursery – for local plant shopping, 7 days a week.
Messenger us with your queries or chat with Darren on 0480 160 689