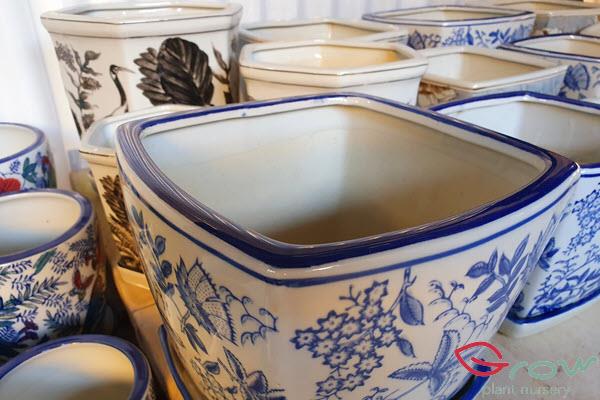 Popular garden pots add colour to your home and yard
Friday, July 02, 2021
Dressing up your favourite plants is easy with pottery
Need to find something creative to keep you & your brain occupied? How about pottery?
History tells us that the first know pots that were used by humans date back over ten thousand years ago and were born from the need to carry liquid around the raw foods they were gathering and feasting on. Wicker baskets were the main vessel used for solid foods but could not be made watertight.
Local inhabitants in Africa & the Middle East regions had access to plentiful supplies of clay and it became the staple material from which the pots were made. They were very rudimentary in constructions & fired by placing in a hole over which a roaring fire was lit.
The next generation of pot making was refined by the Greeks who took the functional construction of clay pots and added style with flowing shapes & intricate patterns. They experimented with adding other materials to the clay to increase the strength and malleability of their ornate creations.
The era of the Chinese heralded the discovery of porcelain, a combination of clay ground granite, which enabled delicate pieces of pottery to be produced. But because the porcelain was porous, glazes were developed to both seal & create beautiful finishes.
Terracotta pots came into existence around 2600BC and is named from the type of clay material used on the potter's wheel when forming the pottery. Once the formed pot is dry it's then baked in a firing kiln to create a hard & durable pot. These pots are not water-proof though and so glaze needs to be applied & baked on to seal them. Roofing tiles were also made from Terracotta and the reddish/brown colour grounds the buildings with the surrounding environment. Even jewellery was made from Terracotta in ancient times and in recent decades this type of fashion accessory has come back in high demand, particularly popular with the earth friendly shopper due to its minimal impact on our planet's resources.
Grow Plant Nursery, a Bribie Island garden centre in Bongaree Village shops on Bribie Island, have a range of decor pots perfect for the home and garden. Browse around our coastal plant nursery at the rear of Inner Room Bribie & Village Deli Bongaree & buy more outdoor garden ideas and products to hep make your house a home.