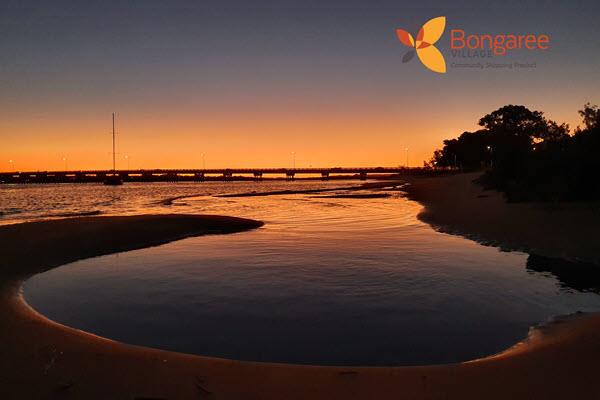 Support small business community shops in Moreton Bay
Wednesday, May 26, 2021
Your directory of where to shop local on Bribie Island
Ever wondered where the time in your day goes to? In our modern world we tend to think nothing of jumping in the car & driving through multiple suburbs to navigate our way to a major regional shopping centre. And then we search out a bay in multi-storey parking complexes before we can finally start shopping.
Time to take a step back and check out the small business retailers in your local region & enjoy the varied range of goods & services that they offer. Plus you'll save time, money & reduce your carbon footprint, all at the same time.
On Bribie Island we have several District Centre & Local Centre precincts, as noted on the Moreton Bay Regional Council planning schemes website. Both Banksia Beach & Bongaree offer Local Centre precincts offering retail, commercial, residential & community uses.
Need to get a hair cut or beard trim? No problem as there is almost a hair salon on every street corner. Need new season women's clothes close by? Plenty of fashion boutiques showcasing the latest trends can be found within several kilometres or your place. Homewares, home decor, and even chalk paint to revitalise your furniture can be found in a popular strip of shops at 17 First Avenue Bongaree – part of Bongaree Village. Here you will also discover a welcoming plant nursery with plenty of ideas to dress up your outdoor patches. Discover lots of places to eat on Bribie Island too, with cafes & restaurants dotted amongst its coastline villages & commercial zones.
If you live on the northern part of Bribie Island the Bribie Harbour shopping centre offers convenient, every day shopping for homes in the Banksia Beach, White Patch & Bellara suburbs. On the southside west coast of the island the local population have an exciting range of small business operators plying their trade at retail centres & small business precincts along Welsby Parade, Toorbul Street, First Avenue & Kangaroo Avenue locations. From your basic supermarket offerings to boutique personal shopping experiences, you're sure to find a retailer catering for your essential needs & most of your discretionary shopping too.
And for the weekend tourists, the eastern suburb of Woorim nestles into the base of the sand dunes along the ocean coastline & provides plenty of options for the weekend visitors too.
And to finish your day, stick around for one of our glorious sunsets over the calming Pumicestone Channel, your passage to Moreton Bay.