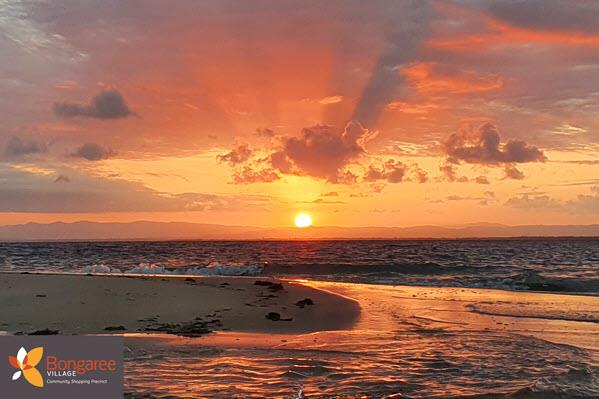 The best Christmas gift ideas for the family in 2020
Wednesday, December 09, 2020
Trying to find the right place to buy better this season?
– Another year is almost finished and Christmas is just around the corner. The kids are home for the end of year holidays, and now you have to care for them throughout the whole day. Time poor, cash-strapped and eager for quick & easy gifting ideas?
Shopping Bribie Island style is easy when you visit Bongaree Village shopping precinct on Moreton Bay's destination shops on Bribie Island. Bongaree is the largest suburb on Bribie Island and is located on the southern end of this popular sub-tropical island getaway. Once you travel over the Bribie Island Bridge & marvel at the glimmering Pumicestone Channel, make your way along the southern foreshore of the west coast of Bribie for 5mins to the main jetty shopping precinct.
Here you'll discover exciting Bribie Island food options, both dine in & takeaway (or takeout if you so prefer). Enjoy the waterfront views when dining at Scoopys Family Cafe Bribie Island, an established retailer of the local Bribie foodie scene. More exciting places to eat on Bribie Island with a stunning view of the Coral Sea include At The Jetty, Diamond Chinese Takeaway, Sue's Bar & Grill, Rosie's Chicken, and Bongaree Hot Bread bakery. Got an appetite for fish & chips? Bongaree Village shopping precinct offers delicious food from the sea from both Saviges Seafood and The Golden Prawn. And recent addition to the vegan & vegetarian offering, Annie Lane cafe will amaze you with their stunning food presentations – an edible work of art with each serve. And just up the rise from the Bongaree Jetty you'll find Village Deli Bongaree, Bribie Island's gourmet coffee shop, & deli bringing you the best coffee & tasty treats for over a decade. They are the go-to people for the best gourmet gift baskets in town. Shop at their cafe in Bongaree today.
And once you've dined in beautiful outdoor settings, you'll be ready for the best gift shopping experience in Moreton Bay. Discover women's clothing stores Sway on Bribie fashion boutique & Inner Room Bribie home & furniture store, bringing you cutting edge fashions for today's ladies. And while at Inner Room Bribie, find the perfect gift for your homemaker partner, including upcycling products from the internationally acclaimed Annie Sloan Chalk Paint range.
Searching for presents for the outdoor man & woman? Grow Plant Nursery is your local Bribie garden centre in Bongaree, stocked with healthy native plants & popular garden ornaments and decor items. Grow Nursery are open 7 days a week for your gardening needs.
Want more? Eco Village Hair are your eco-friendly hairdressers on Bribie Island, using natural-based products where available to create the perfect hair cut for all the family. They even offer barber shop chairs for that classic experience. Give one of their natural ingredient hair car gift packs to someone special.
Plenty more essential shopping needs are available at your fingertips too including local chemist Bribie Community Pharmacy, middle eastern products outlet Mayyada Bazaar, & recycled goods outlet Bribie Hospice Shop.
This holiday season, treat yourself to a coastal retail centre with a healthy difference at one of the most loved shopping centres on Bribie Island at Bongaree Village shopping precinct