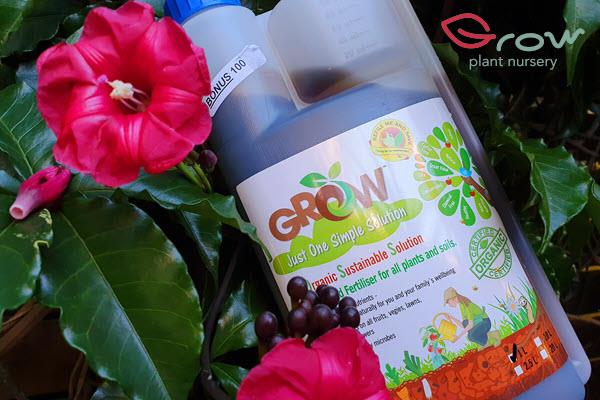 Wanting organic farm ideas for Bribie Island gardeners?
Tuesday, June 29, 2021
Join sustainable gardening collectives & grow healthier
Sustainable gardening has become the popular flavour of the past several decades, being born out of a desire to work with the local environmental conditions & flora and reduce any negative impacts on our surroundings.
To find out the roots of this movement we need to go back to the early 20th century when wars created food shortages in Australia. The locals started to farm their own fruit & vegetables in their home garden plots & share the crops amongst themselves. As the years went by an interest in a shared local community garden nursery was born and the seeds were sown for understanding nature's way of growing healthy, strong plants without spending lots of money on fertilisers, weed killers and pest treatments.
The 1970's & 1980's saw a significant uptake in sustainable gardening in Australia. Savvy gardeners became wary of the proliferation of chemical pest sprays, genetically modified seeds and artificial fertilisers. They were concerned what impact these man-made products were having on their bodies & also their environment. The alternative lifestyles of the hippies at first was ridiculed by the majority of the population but as the years went past, independent investigations & reviews of farming chemicals exposed a litany of damage to our human bodies & degradation of our waterways, and so an eagerness to get back to basics took hold of the home gardener.
Composting was one of the significant changes in how to enrich the soils around our plantings. Simply allowing food scrap to decompose into highly nutritious soil resulted in useful waste from our rubbish bins and refuse stations being repurposed & essential nutrients & microbes dug into our gardens.
Fast forward to the 21st century and we now have an ever-growing community of both home gardeners & commercial farmers practicing sustainable principles to provide better health to our bodies and our environment. Nutrient runoff into our waterways is high on the list for significant causes of natural habitat destructions and concentrated efforts have been made in providing successful & economical alternatives.
Grow Nursery, your garden centre store on Bribie Island, are your Bribie Island stockists of the organically certified Bio Sustainable Organic Solution - liquid fertiliser for your soil. This highly successful product is like a probiotic for your garden soil, restoring the good bacteria in your growing beds so that your soil produces all the fertiliser that your plantings require. No more runoff issues into watercourses either - Grow Organically is pH Neutral and has no detrimental effect on the environment. Plus it's safe to use on all types of plants including natives & orchids. Simply spray onto their leaves and 2 hours later the good bugs have been absorbed and are on their way into the soil. There they'll make all the fertilser needed for healthy, pest-resistant plants that flower & fruit more plentifully & for longer in the season too.
Our garden shop in Bongaree Village eco-precinct is open 7 days a week at the rear of Inner Room Bribie & Village Deli Bongaree. We sell 1L & 2L containers of Grow Organically BOSS liquid fertiliser & also have a refill station for when you need to top your supplies back up.