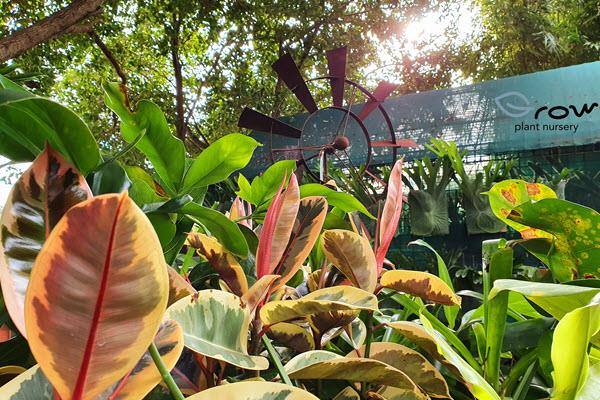 Waterwise gardening tips for Bribie Island's sandy soil
Tuesday, September 28, 2021
Bongaree garden centre shop stocks hardy native plants
Did you know that the greater Brisbane region has missed out on key rain events in our main dam catchment areas for the past two seasons? There's a strong possibility that we will have water restrictions reintroduced late this year so now is the time to redesign your garden, ready for the drier times ahead.
Bribie Island is a large sand island in Moreton Bay, surrounded by Pumicestone Channel east & west. The local plants have adapted over the millennia to endure the lack of hydrating agents in our porous soil. Even though we may sit just off the east coast of southern Queensland & receive good coastal showers, the moisture doesn't remain in the soil for long, instead quickly draining through to the coffee rock located below the seawater low tide mark.
All good plant nurseries & garden centres on Bribie Island understand the importance of hardy plants that require minimal watering once they are established. This helps reduce our impact on our valuable limited fresh water supplies & reduce the opportunity for unwanted nutrient rich excess runoff into the fragile Moreton Bay ecosystem.
A few simple tips for creating water wise gardens on Bribie Island –
- locate your plants in the correct sun/shade position in your garden
- group together plants with similar watering needs
- use contours in your garden to direct water runoff to plants that need more water
- use many varieties of hardy native plants, not just cactus & succulents
- improve your soil using organic matter like compost, mulch & manure to enhance water retention
- top dress your garden with mulch at least 5cms deep. Add nitrogen if your decomposing mulch is causing your plant leaves to yellow
- deliver water directly to your plants roots using micro-spray or drip feed irrigation systems
- improve your soil's microbiome with a bi-weekly watering using a pH-neutral organic liquid fertiliser like Grow Organically BOSS solution, ideal for building up the healthy fertiliser-making bacteria in your soils.
Grow Plant Nursery garden centre is your local stockist on Bribie Island's west coast. We're located in Bongaree Village shopping precinct overlooking the Beachmere & Redcliffe region coastlines. We stock a great range of hardy native plants perfect for planting on Bribie Island & surrounding suburbs. Grow Nursery is open 7 days a week behind home decor store Inner Room Bribie & cafe Village Deli Bongaree.