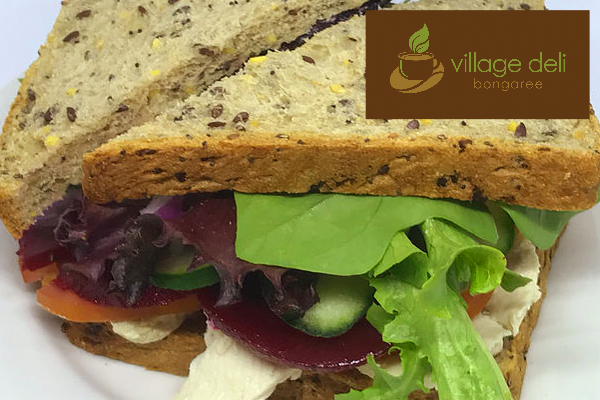 Fresh deli-made sandwiches on Bribie Island
Wednesday, May 15, 2019
What makes a great chicken and salad sandwich?
Our chicken and salad sandwiches are one of the most popular menu items.
After making them for over 10 years we think we have mastered it at Village Deli, Bongaree.
Here are some tips on what we think makes a great chicken and salad sandwich.
1. Fresh bread, this is a given. You want the bread to be as fresh as possible.
2. A variety of healthy salad items to complement the chicken. Think of a combination of colours and textures. Generally whatever makes a salad can be added to a chicken sandwich. Don't be afraid to experiment. Our salad includes beetroot, tomato, pineapple, cucumber, lettuce, cheese and red onion.
3. Seasoning. Most people do ask for a little bit of salt and pepper, mayo, savoury chutney, tomato relish along with butter.
4. Something different. To change things up how about some alfalfa, avocado, sliced mushrooms, asparagus, mungbeans or sliced olives?
5. Bread. This is personal choice but why not go with a healthier alternative bread like multigrain or rye? We also have Turkish bread, sourdough panini rolls, gluten-free Zehnder bread or gluten-free savoury bread.
6. Size. You want a good size but it has to be manageable. You don't want to be spilling your sandwich but you also don't want to be left hungry. Manage the size of your sandwich by the quantity of chicken and salads.
What is the most important component of a chicken and salad sandwich? Definitely freshness and quality salad ingredients.
Next time you are in try one of our chicken and salad sandwiches and let us know what you think.